Sure, the road to building wealth and achieving financial freedom is far from easy. But do you feel doubtful that you could ever be a millionaire? If yes, you may want to reconsider.

Becoming a millionaire doesn't need to be a far-fetched reality. If you choose to live below your means, be diligent with your savings and investments, and stay disciplined, dedicated, and determined for a good number of years, even with modest earnings, you can become a millionaire.

Let's look into some stats. The 2021 Global Wealth Report from the Credit Suisse Research Institute reported that the number of millionaires in the U.S. has reached nearly 22 million. Likewise, the number of the richest of the rich has increased by 24%. In addition, globally, the total millionaire count is now 56.1 million, an increase from 50.8 million millionaires a year earlier.

If it's possible for them, it's possible for you as well.

One of the wisest things you can do to become a millionaire is turning a deaf ear to people who constantly discourage you and undermine your potential.

"As soon as you accept that you're not going to become a millionaire, you probably won't – you'll settle for the ordinary," says Jeff Rose, CFP® and founder of Good Financial Cents. "Your beliefs about your future matter a whole lot, and will – in part – help determine your future."

Jeff further adds, "After all, your beliefs affect your actions, and your actions affect your outcomes. When you listen to discouraging people, you're letting them accomplish their goal – to drag you down and ensure you don't surpass their success. No good."

You must become unshakeable and keep doing the good work, no matter how many negative barbs and remarks people throw at you.

It's best to keep this pithy maxim by author and minimalist Joshua Fields Millburn always in mind: "You can't change the people around you, but you can change the people around you."

Rather than spending your precious time with these kinds of people who bring you down, focus on rubbing shoulders with millionaires in your vicinity. Join an elite book club, volunteer at a charitable organization, or attend networking events whenever possible. And if you can't meet them in person due to geographical restrictions or any other constraints, make sure you surround yourself with books like "The Millionaire Mind" by Thomas J. Stanley, "Secrets of the Millionaire Mind" by T. Harv Eker, or "The Automatic Millionaire" by David Bach. Also, prioritize consuming meaningful personal finance-oriented content by the finest thought leaders through their audio programs, podcasts, YouTube videos, and documentaries. The options are endless.
---
If you enjoyed this essay, do check out my new course Personal Finance 101 here:
In this course, I discuss life-changing ideas from the best resources on finances, money management, and investing into simple and digestible lessons.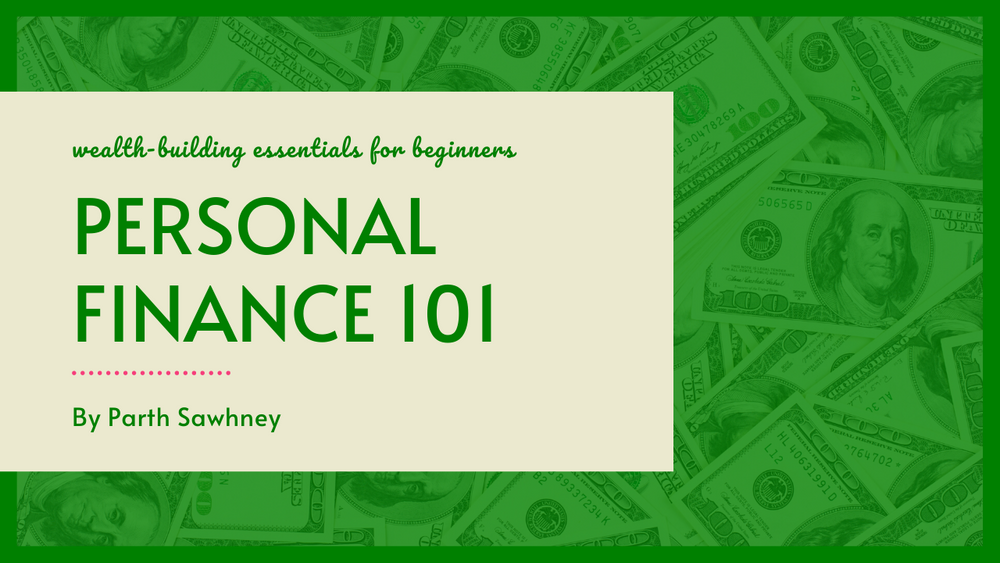 In these lessons, you'll learn how to:
Grow and preserve your personal wealth.
Eliminate debt once and for all and become financially fit.
Master the core principles of money management.
Develop a positive money mindset and incorporate attitudes of rich and prosperous people.
Implement ancient wisdom as well as modern tools and techniques to solve all your financial problems.
In addition, you'll get access to some exercises and writing prompts in the accompanying PDF worksheets as well.
I'm sure this course will be an awesome learning experience for you. I hope to see you inside soon.